Inscriptum portæ Bregendvedensi

Sumptibus augustæ surgunt immanibus ædes,
     Quas colis augusto corpore clausus homo:
Quid magnum de magnifica fi forte triumphas
     Atqui terrena, terreus ipse domo?
Vis aliquid magnum moliri perpete dignum
     Vita, fac summo sis domus ipse Deo.
Inscription on the door at Bregendtved
This abode soars with immense display, the sublime home that you dwell in, you human being shut up in a sublime body: what great thing will you ever obtain with your magnificent force if you are made of clay yourself and if you life in a home of clay? If you want to undertake something worth of eternal life, then make sure that you are yourself a home for the highest God!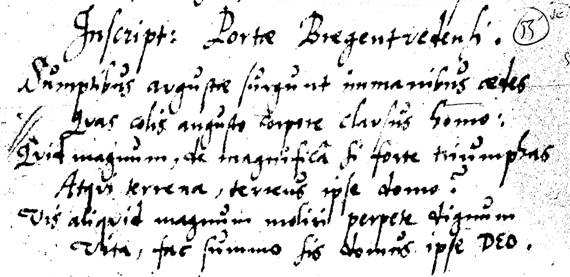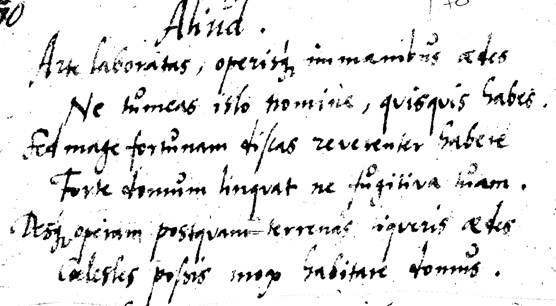 Inscriptum portæ Bregentvedensi, c. 1587-1604
Peder Hansen's book (p. 169-170)